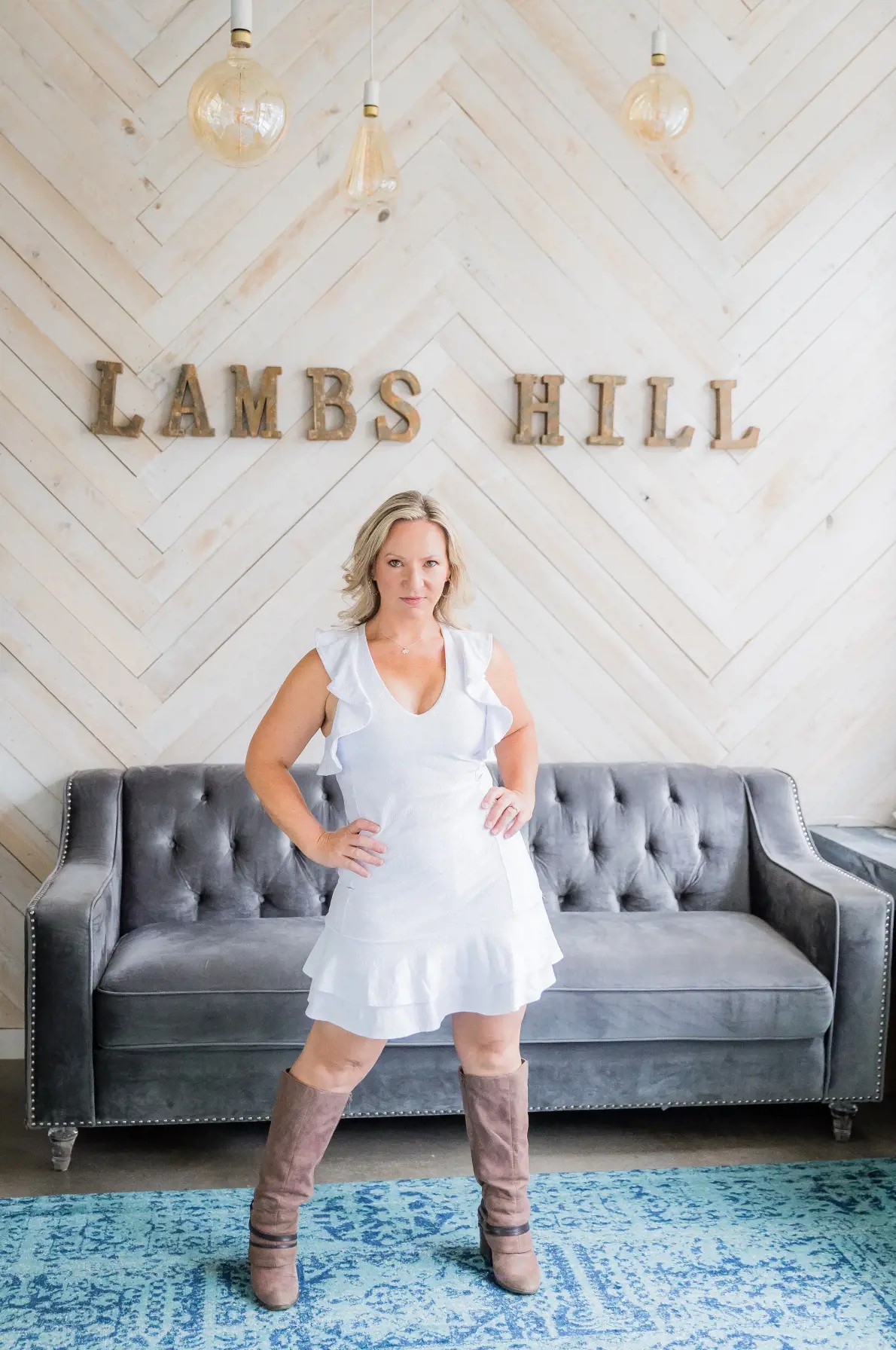 Charlotte Guernsey - Owner
Charlotte grew up in nearby Garrison, New York before receiving her Bachelor of Fine Arts from the Rhode Island School of Design, where her studies included illustration, oil painting, and the history of fashion. She returned to the Hudson Valley after graduating to pursue her passions of real estate, painting, and horse riding. She founded her own real estate agency, Gate House Realty, in 2001 on Beacon's Main Street. Charlotte has sold many prominent properties in Beacon, including 1 East Main building where the bridal boutique now...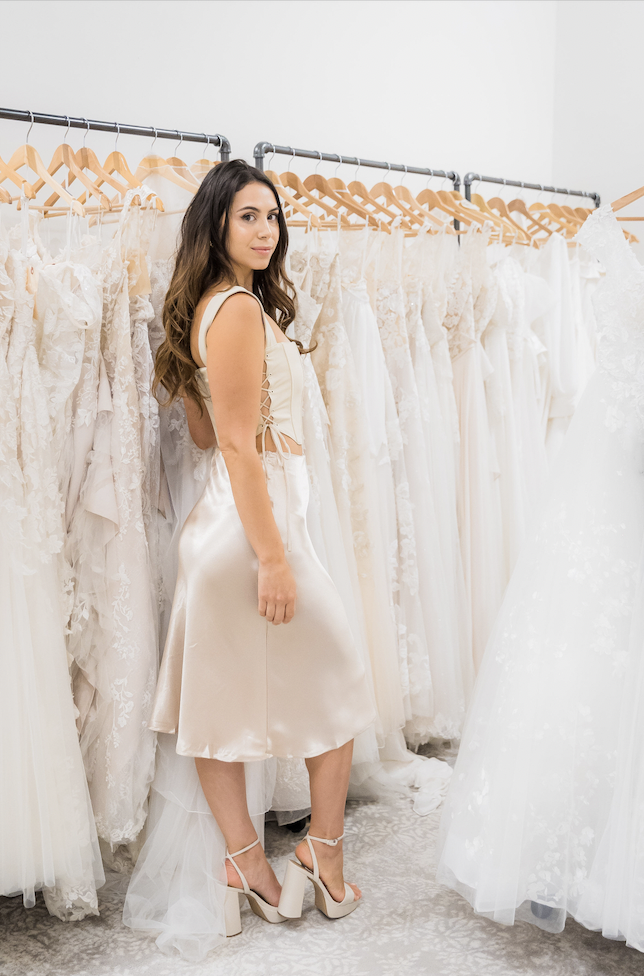 Breanna Marro - Manager
Breanna has a background in art and design. She studied at FIT and RISD. Then went on to get her Bachelor's in Fine Arts in Fibers at Maryland Institute College of Art. She has vast experience working in the fashion industry. Started working in athletic apparel and now has switched over to bridal. She has a strong background in garment construction and design, loves helping brides find their dream dress by listening and helping the bride create a vision for her special day.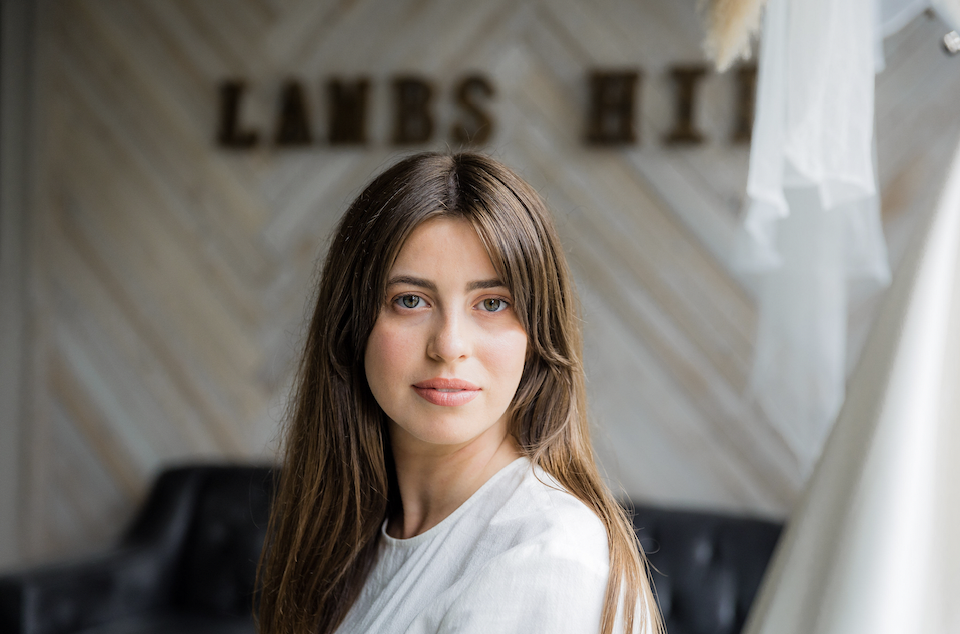 Alessia Milanesse - Assistant Manager
Alessia studied Haute Couture Sewing Techniques and Draping On The Dress Form at The Fashion Institute of Technology. Using these skills Alessia designed and created her own wedding gown. She also has a background in event design, working in and touring many of dutchess county's most beautiful wedding venues. With her experience as a stylist, she is confident in dressing different body types and embracing different bridal esthetics.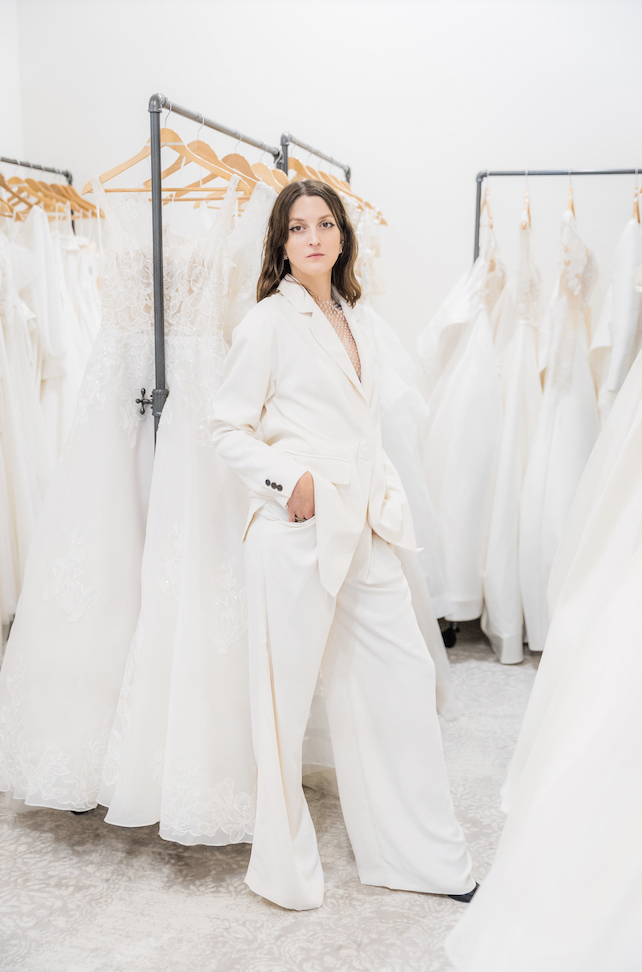 Joana Rigol - Stylist
Born and raised in Caracas, Venezuela, Joana graduated with an MFA in Fashion Design from Pratt Institute in Brooklyn NY. She has a strong design and tailoring background in the Bridal Industry, with over 5 years of experience. With her keen eye for detail, and being a multi-medium artist, Joana makes for an easy and relaxed experience for the overwhelmed bride and the off-beat bride.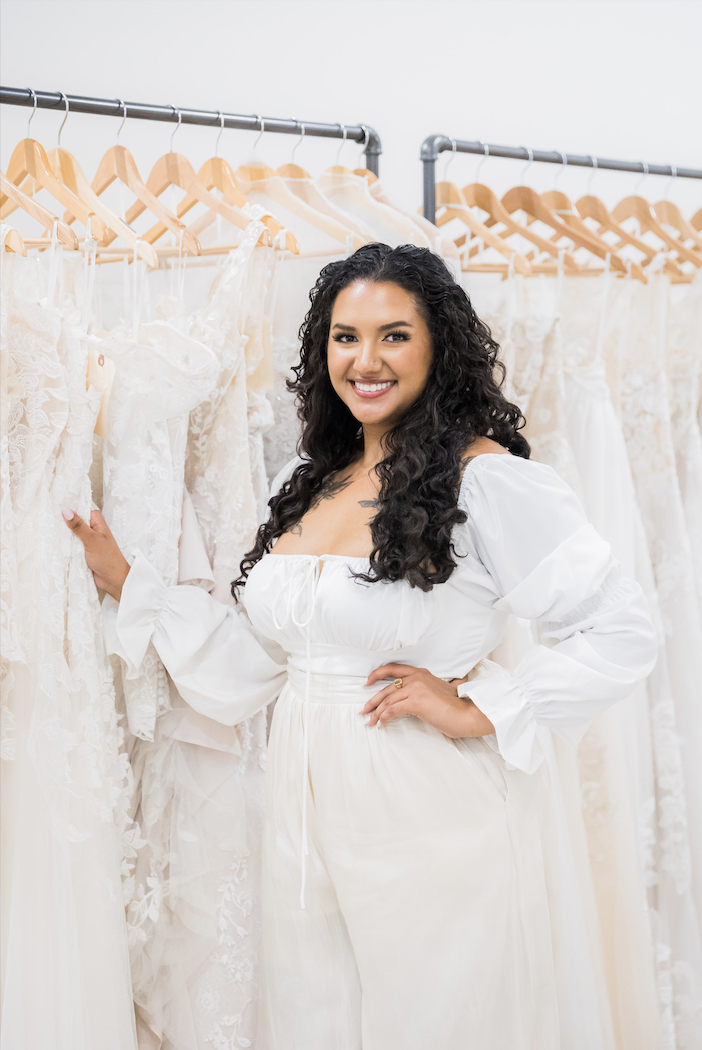 Julia Henriques - Stylist
Driven by her passion for fashion and makeup, Julia loves assisting the bride in finding their dream dress! From graduating with a Fashion Merchandising Management degree at the Fashion Institute of Technology and becoming a certified makeup artist, she has a deep understanding of creating a timeless look that suits any aesthetic. Julia enjoys connecting with people throughout their wedding journey by understanding their needs and making them feel stunning!
Fun Fact: Julia also likes animals. All pet photos are appreciated.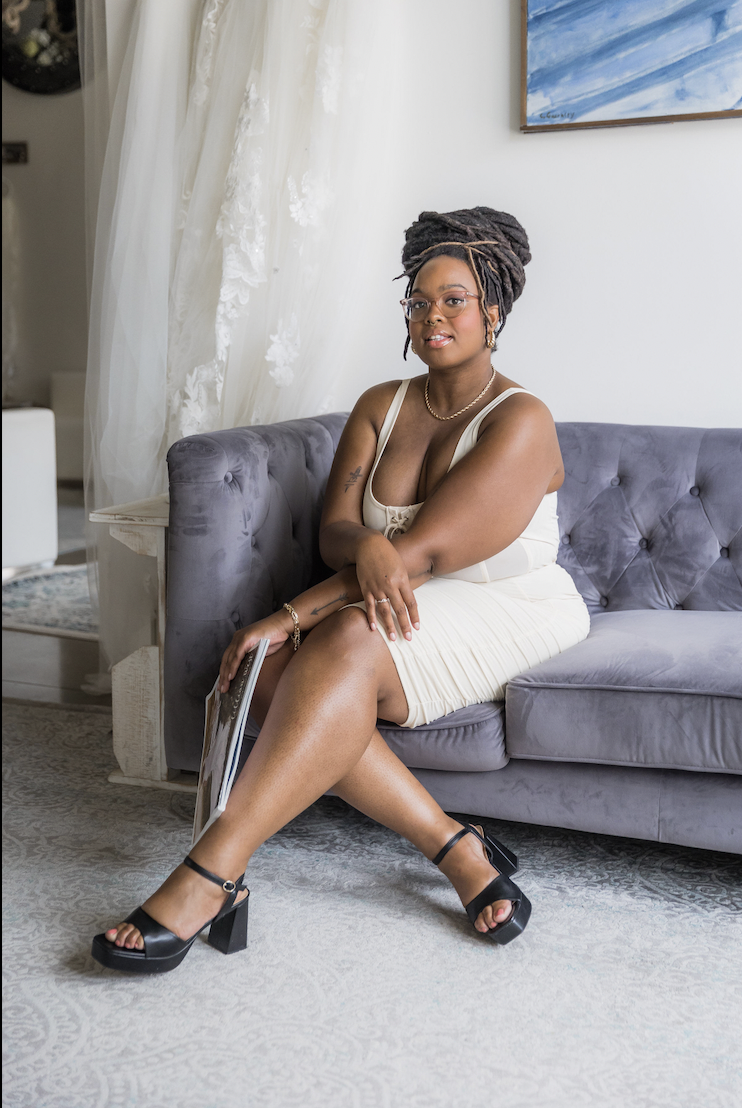 Jennelle Liscombe - Stylist
Born and raised in the Hudson Valley, Jennelle is a performing arts graduate with a knack for fashion. When not working on a stage production or film, Jennelle is very passionate about navigating a bride-to-be's journey to their special day. The most important thing to her is making you feel confident, beautiful, and seeing yourself in a way you never have before. In her free time, Jennelle enjoys writing, painting, traveling and completing puzzles with friends.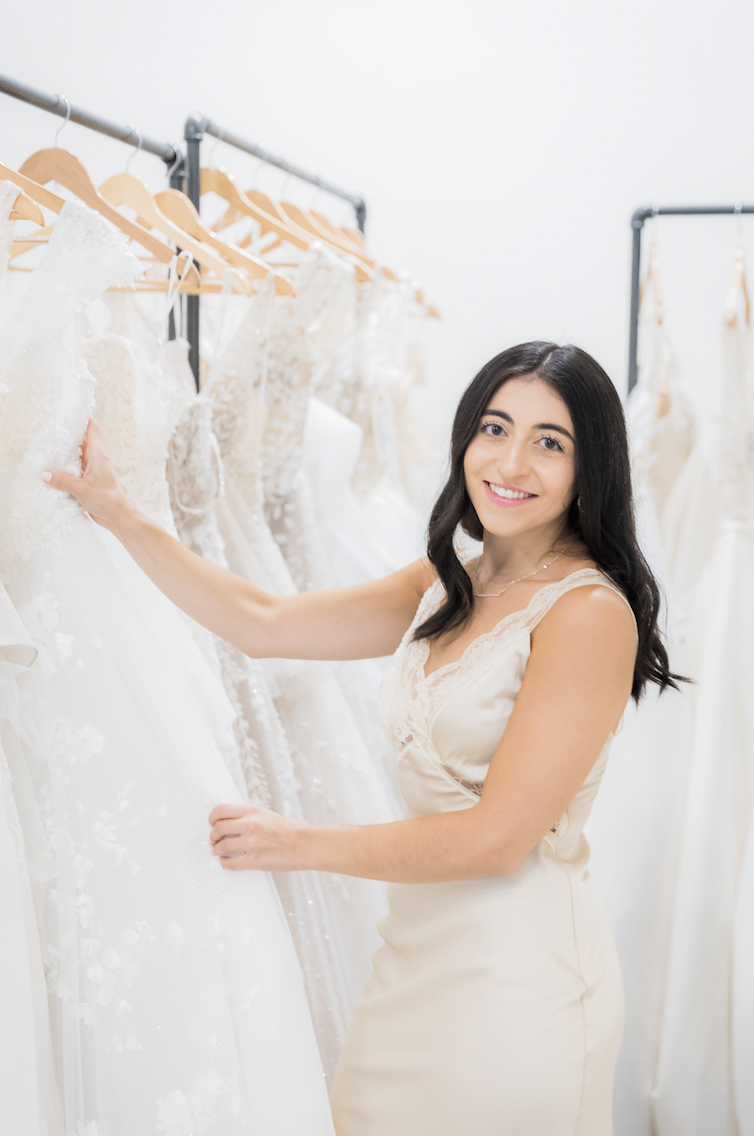 Jillian - Stylist
As a proud graduate of Marist College, Jillian studied Marketing,
Advertising and Studio Art and received a Bachelor of Science in Business Administration. Her passion for art and fashion has led her from Westchester, NY to Lambs Hill to fulfill her dream to help brides find their perfect gown! Jillian's artistic background has given her a keen eye for style and she takes extra care while working with each bride to find their unique style.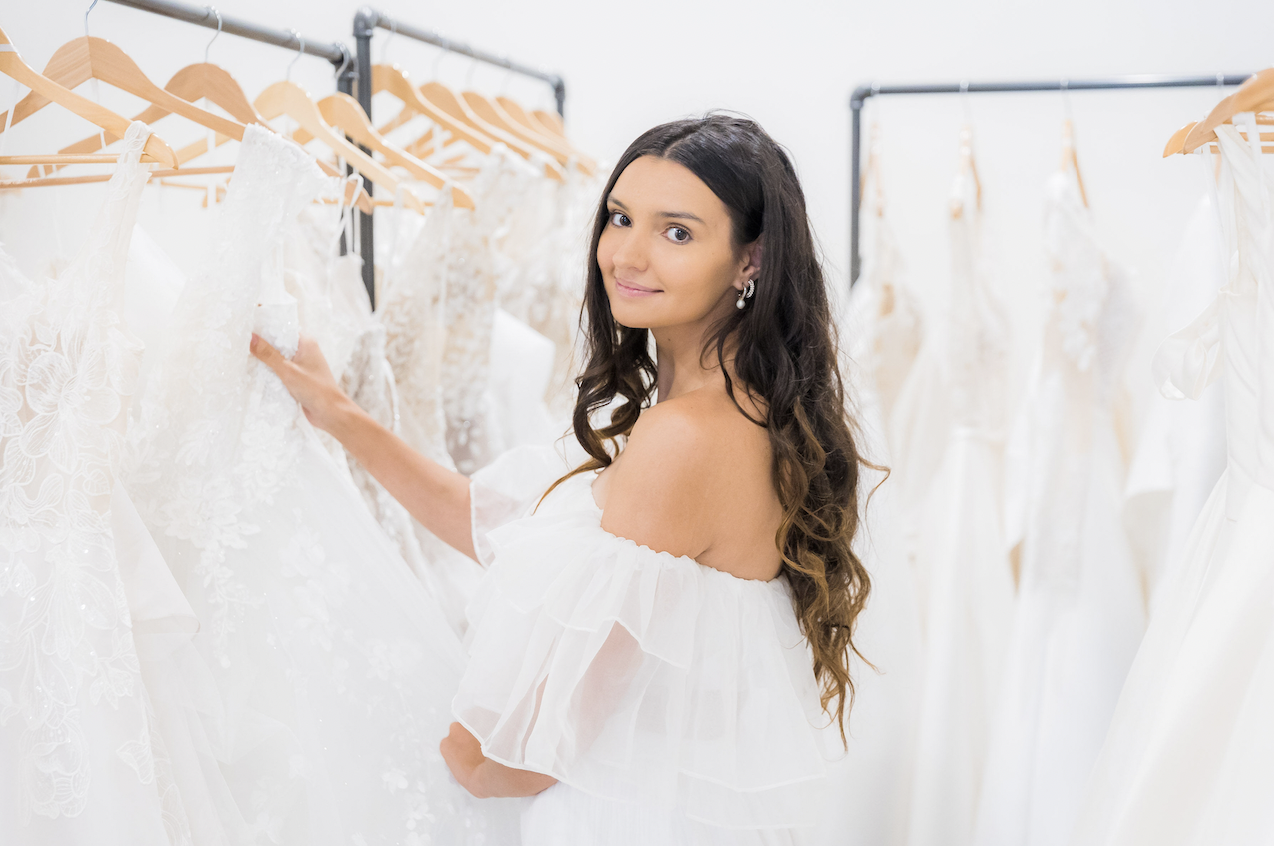 Sara Dale - Stylist
After graduating from Rensselaer Polytechnic Institute and working in the tech industry for several years, Sara found a love for self expression in fashion. As a former figure skater and dancer, she has a creative side that shines through her technical education. Sara's attention to detail helps brides find their bridal style. She wants everyone to feel like their most beautiful self when walking down the aisle. If you're crying, she's crying too!
All photos were taken by Mike Wake.